---
I write for Us Magazine's very popular "Fashion Police" section, which means I've spent way too much time looking at photographs of Kardashians. (note: If you ever looked at a photograph of a Kardashian, that means that you, too, have spent way too much time looking at photographs of Kardashians.)
Here are some of my recent fashion comments...
(most recent update 11/23/15)
NICK CANNON: Pimpto Bismol
NATALIE DORMER: Game of Thrones may need to kill off a stylist.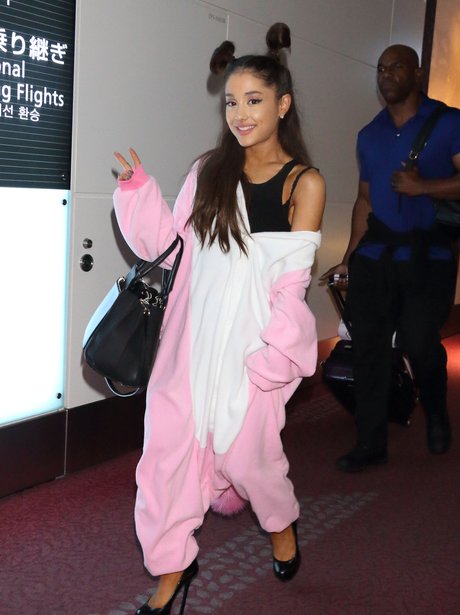 ARIANA GRANDE: First she licked a doughnut. Now she's wearing one.
MICKEY ROURKE: Don't forget to have your stylist spayed or neutered.
DANICA PATRICK: It's Cleopatrick!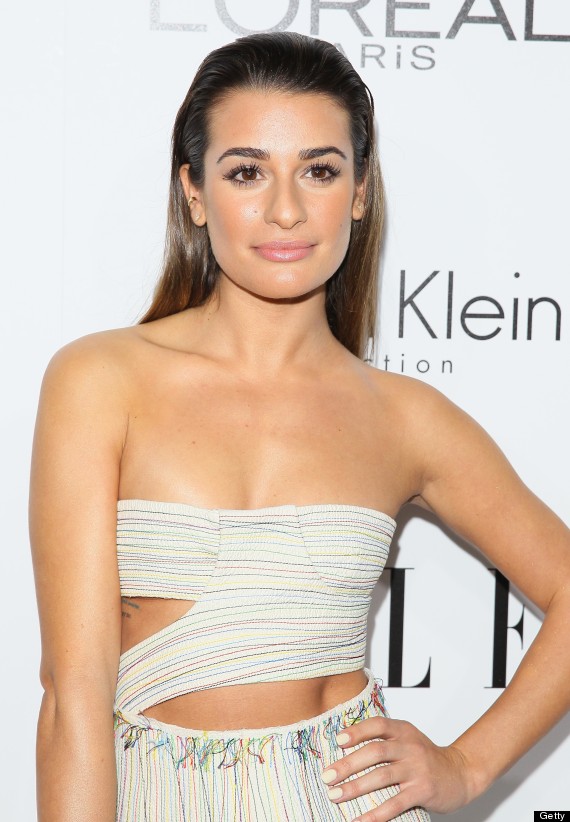 LEA MICHELE: She's wearing sectionals.
GARCELLE BEAUVIS: Those should be question marks. (Here's another one.) That outfit is horrible!!! (Here's another...) She needs to fire her stylist loudly.
AVRIL LAVIGNE: I don't support the troop.
MEL GIBSON: Jesus didn't die so you could wear those shorts. (Get it? Because of the movie? No? Okay, here's another one.) Mel G looks like Paulie D.
<![if !vml]>
<![endif]>
KRISTIN CHENOWETH & PETER GALLAGHER: Everyone conjoin in the Christmas celebration.
<![if !vml]>
<![endif]>
ElIJAH WOOD: He's using too much moose in his stare.
MILEY CYRUS: Santa wouldn't be the first one to go down that chimney.
JULIANNE HOUGH: the first contestant thrown off Pantsing With the Stars
JUSTIN BIEBER: "V" Is For Vomit (or for those history buffs among my readers...) Guy Fawkes up again.
KHLOE KARDASHIAN: I thought work boots were for people who work?
MELISSA GORGA: It's MG Hammer!
KIM & KANYE: "Will Work For Food" doesn't apply here since neither of them work. (No? Okay, how about...) They're out shopping for baby trench coats.
JARED LETO: Is Wrestlemania this weekend? (No? Okay, how about...) He just needs a tire on the front lawn to complete the outfit.
KYLIE MINOGUE: She really loved her trip to SeaWorld.
TILDA SWINTON: A teacher gives her a gold star every time she wears a bad outfit.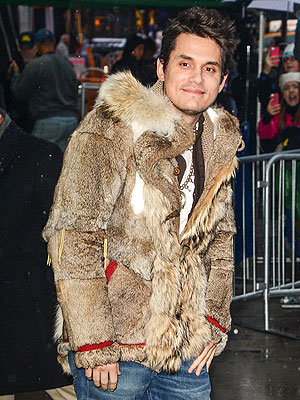 JOHN MAYER: It's Teddy Shmuckskin! (Or how about...) It gets cold in Wonderland. (Or...) He says offensive things. But he's really just a big teddy bear.
RITA ORA: Where The Wild Things Ora
FLORENCE WELCH: Flor: The Dark World
JOEL MADDEN: It's Punk Rock Smurf! (Here's another one.) And the side effects of Rogaine are…
ALYSSA MILANO: That dress is literally like fingernails on a blackboard.
KOURTNEY KARDASHIAN: This year's top Halloween costume? Miley Cyrus' tongue.
REBEL WILSON: That should probably be an "indoor" cat.
KANYE WEST: Nothing says "peace & love" more than punching the Paparazzi.
KALEY COUCO: I'm not cuckoo for Couco's pants.
BLAKE LIVELY: Do the snozzberries taste like snozzberries?
TATYANA ALI: I suddenly have a craving for Doritos.
JUSTIN BIEBER: It's Bieber Bailey. (Since it's Justin Bieber, here's another one...) His career's got no legs.
JENNIFER LAWRENCE: It's the "Hunger Games" for babies.
NICK NOLTE: This is what would happen if Ernest Hemmingway and Dick Tracy collided.
KELLY OSBOURNE: Do they get a lot of sun in the Wonka Factory?
RIHANNA: It's Ri-ambo!
PARIS HILTON: She has the lead role in Fifty Shades of Stupid. (Here's another one...) Sadly, being a dominatrix is the first real job she ever had. (And here's another....) Our "safe word" is horrendous.
JENNA JAMESON: I guess porn isn't the only thing you can get free off the Internet.
CEE LO GREEN: Checkers, everyone?
MIKE "THE SITUATION" SORRENTINO: It's Fonzie if Fonzie wasn't cool.
CORRINE BAILEY RAE: It's not easy being Corrine.
GABRIELLE CARTERIS: She played a student in the 80s; now she looks like a teacher in her 80s.
MACY GRAY: It's the world's biggest G.I. Joe Action Figure.
TAYLOR SWIFT: Teenage girls can see themselves in Taylor Swift… literally.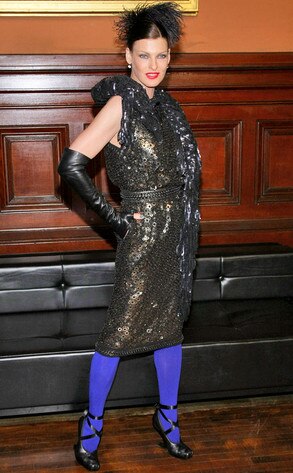 LINDA EVANGELISTA: Lin-sanity continues.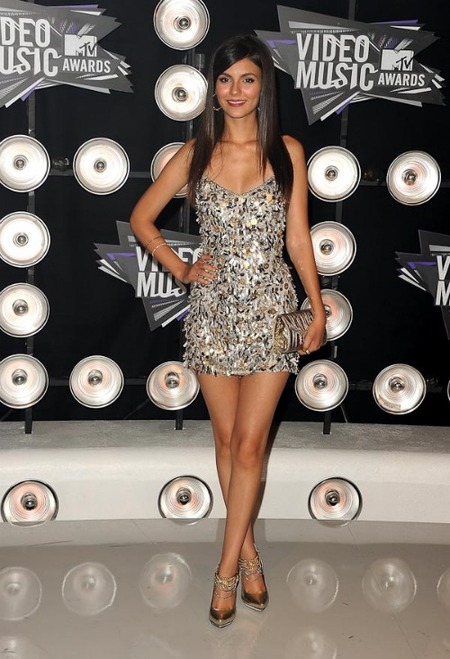 VICTORIA JUSTICE: Justice is blinding.
BAR RAFAELI: It's a topless Bar.
MAGGIE GYLLENHAAL: First she was killed by the Joker. Now she is the Joker.
KARINA SMIRNOFF: Nothing says "the spirit of Christmas" like clubbing baby seals.
KATE MOSS: I though NetZero was an Internet provider, not a dress size.
BONO: In Denim of Love